Mitch Hedburg once said that every picture of you is a picture of when you were younger, but somehow Howard Stern managed to shave a couple decades off with this one.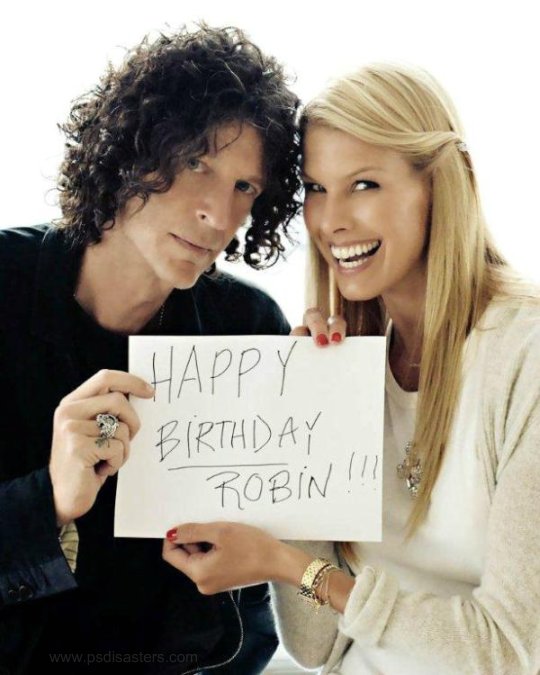 His too-enthusiastic accomplice also seems to lack any laugh lines or wrinkle that usually accommodate human faces. Instead, we're treated to two flesh-coloured pieces of plastic. I don't know who Robin is, if I got a birthday greeting accompanied by those unfeeling expressions, I would be thoroughly put-off.
Thanks to everyone who sent this in. Beth Stern originally tweeted this on her twitter.
Update: Turns out Howard Stern tweeted another version of the pic and seems to have gotten a bit of a neck job done – Thanks Ashley!