It's a good thing the model has such alluring eyes to draw you away from her deficiencies.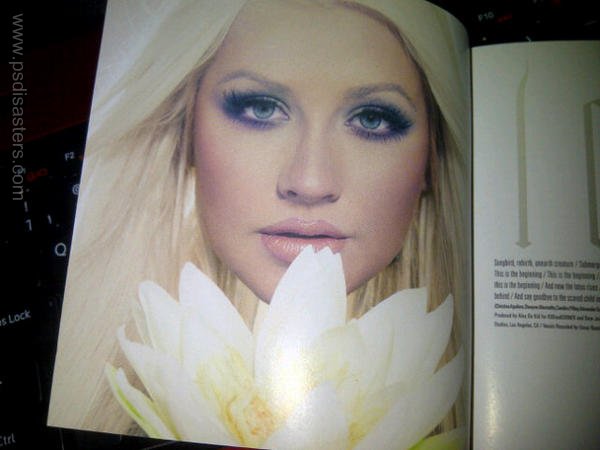 I like a girl who's more than a pretty face. Some call me picky, but I like legs, a nice chest, and maybe even a neck to go with it.
Thanks André. The seems to have come from Christina latest CD booklet.