The world's smallest camcorder is roughly the same size as the finger this model doesn't have.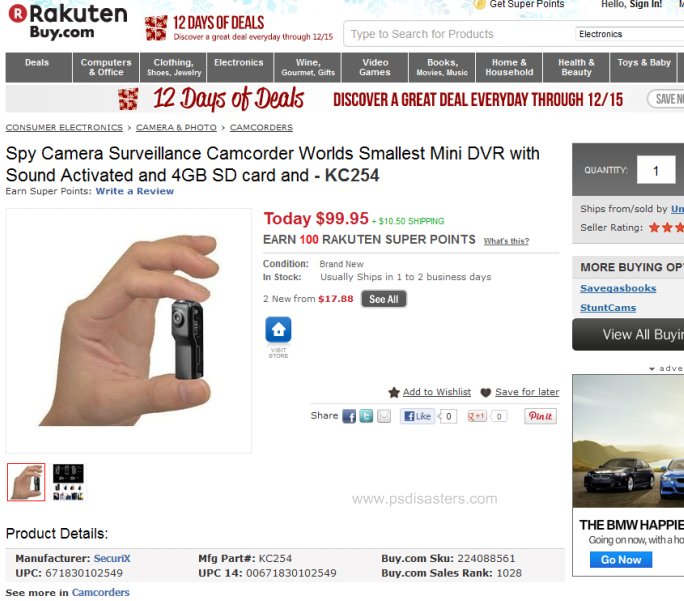 The world of surveillance and espionage may not be ideal for the geniuses who let the four-fingered spy model their mini-camcorder. Wait – that's a four-fingered hand with a cut-out of the camcorder, isn't it? Who goes to the effort of photoshopping two disasters into one?
Thanks Eric. The original was found on Buy.com.