Refresh your look with InStyles tips and get perfect melted-plastic skin!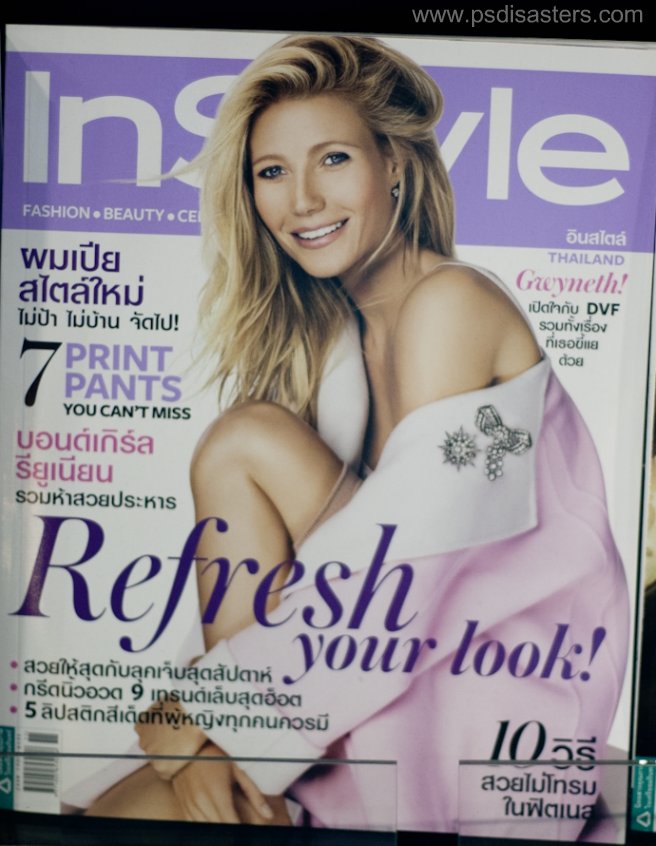 This is easily the biggest Paltrow-related travesty since 1998's Hush. Even appreciating models in this day and age perpetuate an unrealistic body type, this issue of InStyle perpetuates the kind that comes out of a tanning booth, a sandblaster, and a lot of Vaseline on the lens.
Thanks Ellis for the great find!