As 2012 draws to a close it's time for PSD to have a look back at some of the best disasters that you submitted. Thanks everyone for a great year!
Dudley learned everything he knows about graphic artistry through years of experience writing ransom notes. Original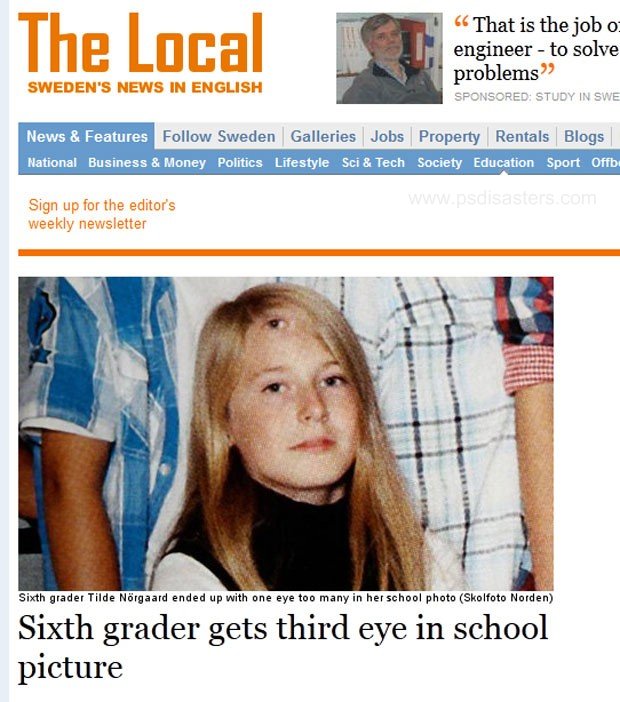 Hey, everyone, look at three-eyes! Good thing the trials of growing up are so easy. Original
As the world's only known conjoined fraternal twins, Carlo & Sylvia not only rejected the pity of others, but their surprising comfort level with the strange card dealt to them by Nature was unsettling to say the least. Original
This is what happens when you hire graphic artists straight out of solitary confinement on a work-release program. Original
Oprah Winfrey turned quite a few heads at last night's Image Awards, with hair by Umberto, jewelry by Bulgari, and gown by Kuato. Original
I think the guys over at J Crew might have gotten a little too excited.  Original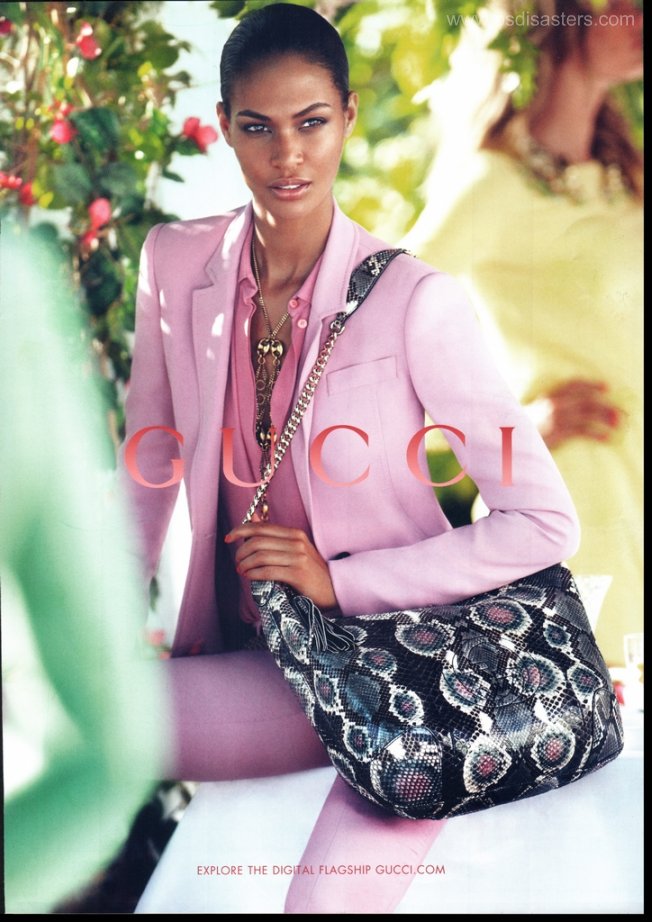 If you're going to slather your model in flamingo-pink, try to avoid giving her the legs of one too. Original
Plus-sized fashions for minus-limbed persons. Original 
Given a choice, I think I would much rather float than hop, too! Original
With all the times "Thing" has featured on the site I'm starting to think that the Photoshop gods are playing with us.  Original 
We wish everyone a happy New Year and we'll see you back here in 2013!