Santa better strong-arm the gifts and photoshop some coal into someone's stocking next year.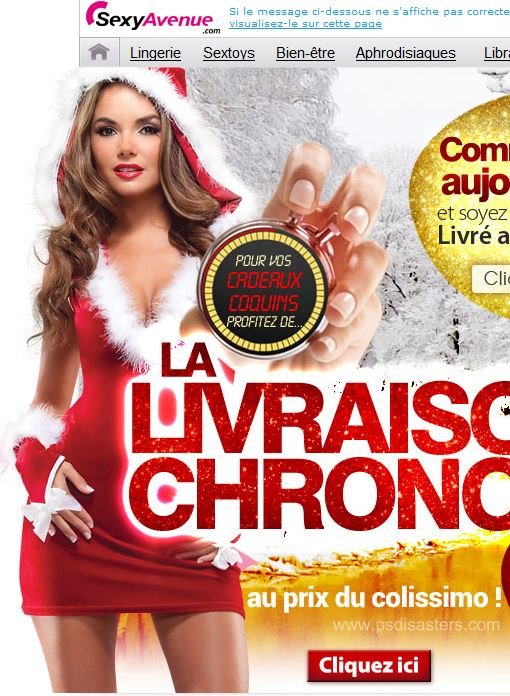 Why is a giant, detached hand holding a stopwatch that promises naughty gifts for you to enjoy? How did someone French AND marketing for a sex shop (two intrinsically sultry things) feel they needed to embellish on a (already two-handed) model with a sext in a timer?
Thanks Laura. You can see the original on Sexy Avenue.