The fashion world won't be satisfied until it takes its pound of flesh from everyone in the industry.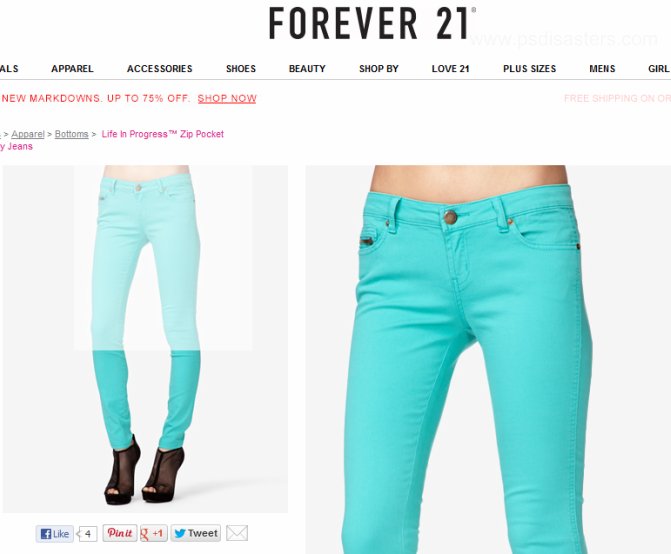 The lengths women will go to in order to fit into jeans is truly terrifying. Shock diets and shaved flesh are one thing – but when you start to ruin butts, we have a problem.
Thanks Casey. You can see the original on the Forever 21 site.