My eye started at the cologne's cod piece and it only got funnier from there.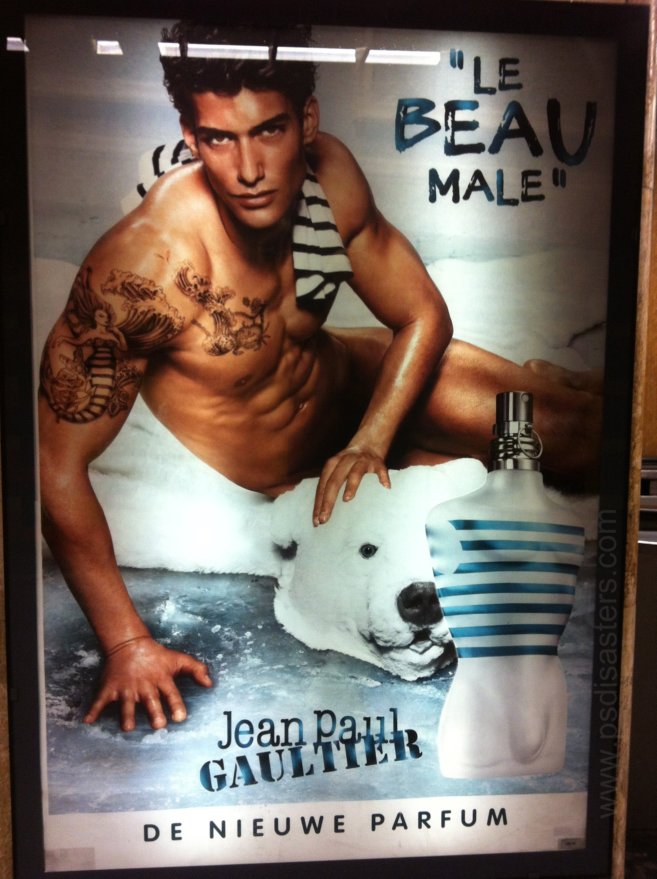 Those muscles don't seem to be quite the right spots, particularly the abdomen that gets sucked into the black hole at the center of the ad.
Community, I have to ask something of you – please avoid the obvious "black hole" innuendos I know you all want to make. I feel the pull too.
Thanks Karin for the find.