There are a lot of questions this disaster raises, but first and foremost – what in God's name is he going to use a wrench that size for?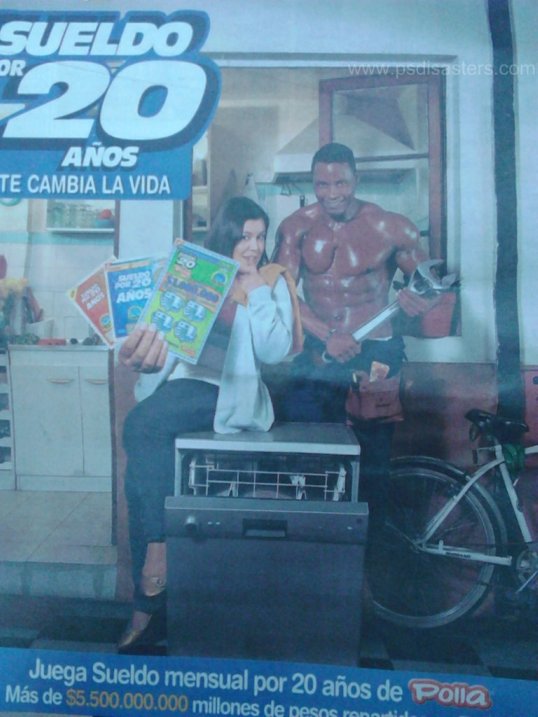 This sultry soccer mom with the oversized hand and the oiled up bodybuilder are here to sell you… dishwashers, I assume? Oh, the elephant paw is holding scratch-and-wins. When you're offering five-billion five-hundred-million pesos, I suppose the advertisement that accompanies the offer is equally absurd.
Thanks Carolina. The original was found in HoyxHoy a Chilean newspaper.