Terrifyingly, this isn't the first time dismembered legs have been found at a Walmart.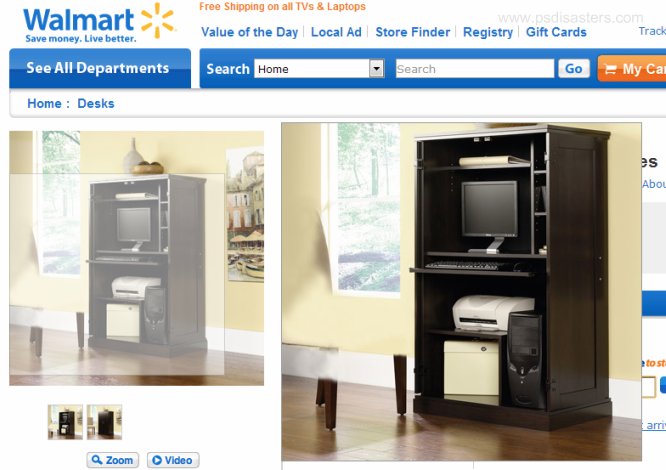 A lot of Walmart's savings come from do-it-yourself furniture construction. This table costs $3.69, but they will only give you about three-fifths of the legs and the ever-present shadow of regret.
Thanks Shawn. You can see the original on Walmart.