Rousimar Palhares has been banned from the UFC for excessive use of the heel hook, but this picture makes it look like he didn't really have any other options.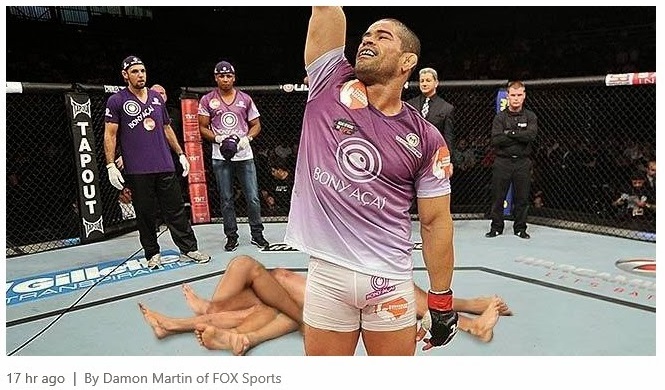 FOX is known for their creative reporting, and I assume that this picture isn't supposed to be taken literally, but I'm not clear on where there's an odd number of legs, nor why one thigh is clearly not attached to anything. I'm also confused as to why a journalistic source didn't use an untouched picture. Say, of the match in question.
FOX: We don't get it, and neither will you.
Thanks Kendra. You can see the original on MSN.