Submit
PHOTOSHOP DISASTERS GREATEST HITS
Category Archives: dorian-grey-filter-at-200%

Arguably this is a Photoshop Triumph (if you are Liza Minelli.) For everyone else it's a bit of a stretch.
Thanks to Sven K (who has a cool site here!)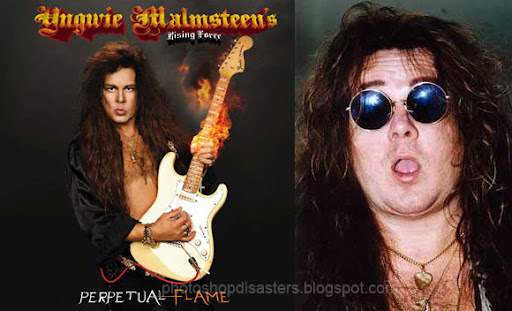 For some crazy reason Yngwie Malmsteen's new album has someone twenty years younger and thirty pounds lighter on the cover. Is this his son?