Is she double-jointed, or did someone screw up this promotional picture for Avengers: Age of Ultron?  Check out Elizabeth Olsen's fingers.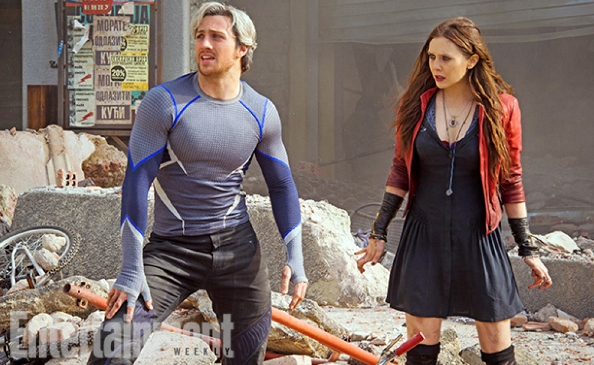 I couldn't find a high res image, but when you zoom in on this pic, something doesn't look right:
This image appears online here.  Thanks to Rie for pointing it out to us.
Disaster or not?  Vote in the comments!