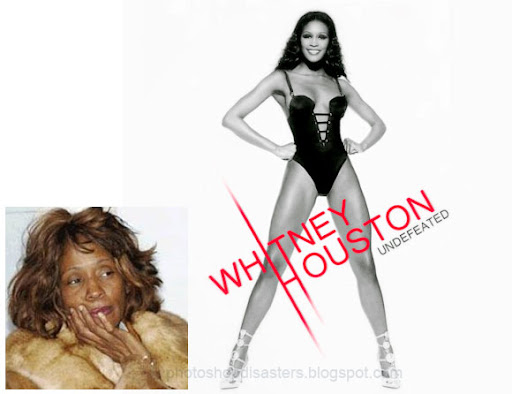 In the heartbreaking competition to be the saddest aspect of this whole thing, the imbecilic idea that female vocalists should always look like supermodels slightly edges out the profoundly tragic likelihood that Whitney believes this is a plausible representation of herself. In third place: the body's real owner probably has this in her portfolio.
Edit: Yes, it's a hoax.
Thanks to Jake! More discussion here.