Here's a look at what's been happening in Photoshop and pop culture this week.
The 15 Biggest Photoshop Scandals of All Time.  [Complex]
Should Photoshopped ads be labelled?  (Thanks, Rob!) [Business of Fashion]
8 Pairs of Co-Stars Who Did Not Get Along.  [Smosh]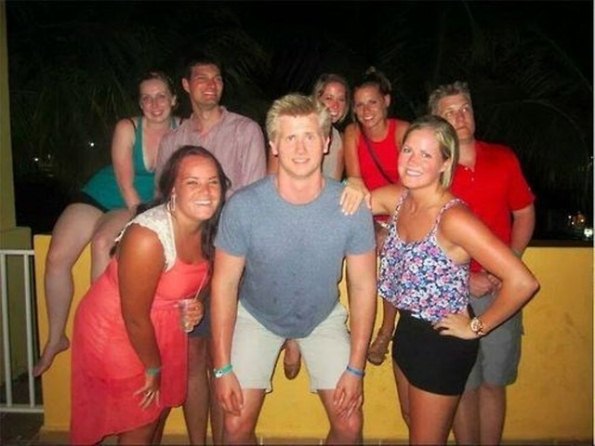 15 Awesome Photobombs Gone Hilariously Wrong. [Web Humor]
Company confuses Barack Obama with Chris Smalling on England team mug set. (Thanks, Richard!) [Yahoo Sports]
But what would Jesus do?  [Clients From Hell]
Have a great weekend! We'll see you back here on Monday with more disasters. Be sure to join us on Facebook, Twitter, and Google+ for daily fun and entertainment.